ByLaws Update
---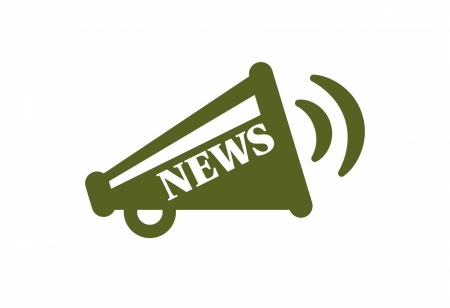 ByLaws Update


Executive Summary - draft Waterloo Ringette Bylaws

Waterloo Ringette Association is a not-for-profit corporation and is currently governed by the Ontario Corporations Act. The Ontario government amended this act in 2017 and passed legislation so that all Ontario not-for-profits would be governed by the new Ontario Not-for-Profit Corporations Act ("ONCA"). Although the ONCA has not come into force yet, many ringette associations are moving to a new bylaw structure following the requirements of the ONCA.

The Executive is proposing to amend the bylaws of the Waterloo Ringette Association to meet the requirements of ONCA. The ONCA enhances members' rights and clarifies rules for governing and accountability.

Members will be asked to vote on the new bylaws at the upcoming Annual General Meeting in July 2020. Members are therefore encouraged to review the draft bylaws in advance of the Annual General Meeting.

This Executive Summary provides an overview of some of the key differences between our existing bylaws and the proposed bylaws.
A voting member is now defined as a player, bench staff, and director (refer to section 2.1 a))
Clear admission requirements for members (refer to section 2.2)
A membership year is now defined (refer to section 2.3)
Membership suspension and termination conditions are outlined (refer to sections 2.6 through 2.12)
The Annual General Meeting must be held within six months of our fiscal year-end (Section 3.1)
Special meetings of the members can be called by directors and members (refer to section 3.2)
Members' meetings may now be held by electronic means (refer to section 3.3)
A new definition of a quorum for an Annual General Meeting (refer to section 3.8)
Voting rights for members defined, including who may vote on behalf of a member(s) who is younger than 18 years old (refer to section 3.14)
Proxy voting is now allowed (refer to section 3.16)
Members may submit votes in writing ahead of a members' meeting (refer to section 3.17)
The size of the board has been reduced from 21 directors to a maximum of 16 directors (refer to sections 4.1 and 4.2)
Some of the key operational roles may be filled by directors or non-directors providing flexibility to our volunteers (refer to sections 4.2 and 4.11)
New processes for nominating a director (refer to sections 4.4 through 4.7)
Election timing of key director roles has been addressed (refer to section 4.8)
Past President can serve for a maximum of two years (refer to section 4.9)
A mechanism for the removal of directors by a majority vote of members (refer to section 4.15)
A quorum for a meeting of directors is now a majority of directors (refer to section 4.22)
President may now vote at a meeting of directors (refer to section 4.23)
Defined standard of care for directors (refer to section 4.29)
Board powers are defined (refer to section 4.31)
Secretary has been added as an Officer (refer to section 5.1)
The board can appoint committees as needed (refer to section 6.1)
Our fiscal year will now be moved to April 1 from July 1 (refer to section 7.1)
An auditor may be appointed by the members following the Act (refer to section 7.3)
The board has increased powers regarding property (refer to section 7.7)
Waterloo Ringette Association will indemnify directors (refer to section 11.1)
A defined list of items where a special resolution by the members is required to amend the bylaws (refer to section 12.1)
The draft bylaws can be viewed here:
Waterloo Ringette requests your feedback no later than June 26th, 2020.

Feedback can be sent to vicepresident@waterlooringette.com