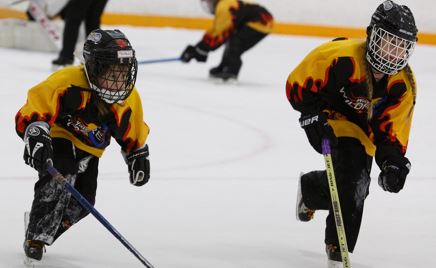 Greetings Waterloo Ringette!

The board of directors appreciates your continued patience with us as we transitioned to the new website and also as we continue to work with the City of Waterloo and Ringette Ontario during the COVID-19 pandemic. As changes occur, we will try our best to keep you up to date with the regulations regarding our return to sport.
We have been working on our new RAMP website and if you haven't seen it or our social media posts - registration for the upcoming season is OPEN!! Click to REGISTER
At this time we are asking that players register their intent to play for the 2020-2021 season. There is no registration fee required right now. WRA is looking to see how many players will be returning, what teams can be formed and how much ice we will require, so please register as soon as possible. Once we have a better understanding of returning players, decisions will be made on fees for the season and we will inform you as quickly as possible.
Please email any feedback or questions regarding the registration process to info@waterlooringette.com.
Your patience during these uncertain times is truly appreciated and we are anxious to see our families at the arenas and our players on the ice.